Notepad++ is one of the most lightweight and free text editors for the Mac and windows operating systems. It supports almost all kinds of languages. By using this simple technique, you can easily get detailed information like word counts, character counts, and line number counts in Notepad++.
Steps:
Open the notepad++ editor and start writing your texts.
Select all the texts from the editor.
From the top menu, select View>> Summary.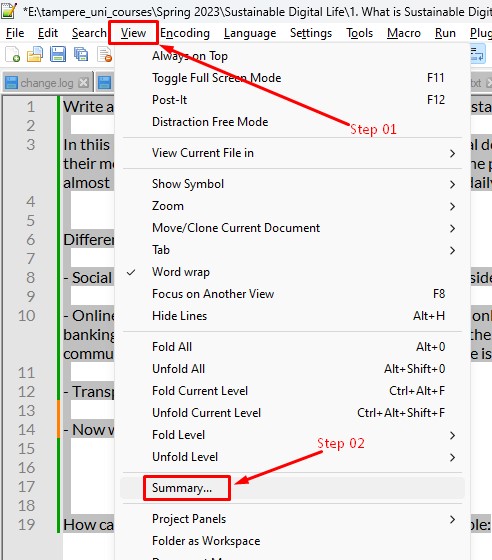 You will get all your content's details (Words, Characters, Total Length, Total Lines).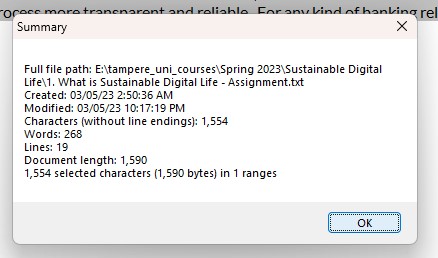 I hope that helps.